We are the team that will turn your ideas to reality.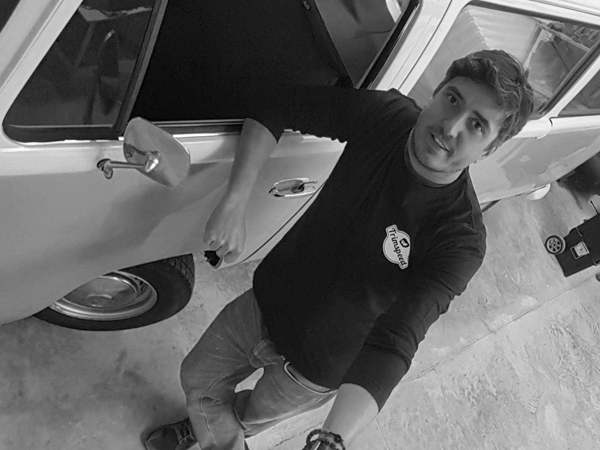 I'm Andy and I owned my first VW Bay window at the age of 18. The adventures and amazing experiences I had in my van across Morocco, France, Spain and the UK have inspired my journey today!
I love packing up my van with my family and heading off to the coast for a weekend away. The freedom a campervan gives you is priceless and I cannot recommend the lifestyle enough.
On a business level, I have over 15 years' experience in the leisure industry, learning my trade of Computer Aided Design (CAD) primarily within the boating industry.
My passion has always been campervans and the opportunity to open my own business and turn my hobby of restoring vans into a full time reality began in 2014.
I am proud of the Trimspeed brand and being able to offer families like my own the opportunity to have their own campervan fills me with pleasure!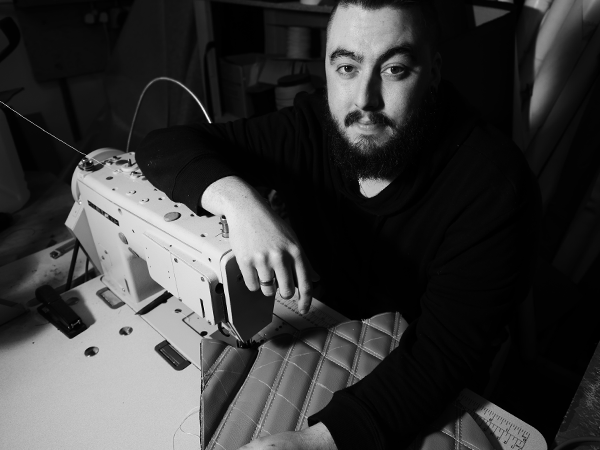 Toby Mills
Workshop/Upholstery
I'm Toby and I have 9 years of experience in upholstery and auto upholstery. Since joining Trimspeed in 2017, I have developed my skills in diamond stich, fluting and decorative stitch.
Trimspeed is a small family business and I enjoy being part of a company that recognises my potential and encourages me to grow with the business.
During my employment, I have developed my skill base and now understand production and workshop management and can complete most aspects of a conversion to Andy's high standards!
In my spare time I enjoy slapping my bass guitar, and listen to acid jazz funk.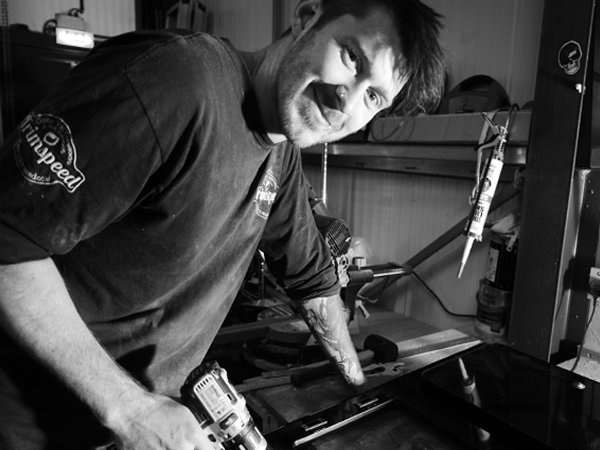 Chris Hopkins
Workshop/Joinery
I'm Chris and joined Toby and Andy at the end of November 2017, to help them out during a busy period. I haven't looked back and am now employed full time, developing my skills in joinery and carpentry.
I love seeing a design being created using our CAD software and knowing that I have sculpted a finished piece for a customer's pride and joy is immense!
My favourite project so far has been using solid oak and crafting a beautiful, bespoke kitchen pod and matching pull out table for a Brazilian camper called Leonardo. We pride ourselves on our attention to detail and I look forward to each unique project!
Like Toby, music is also a big part of my downtime. I will often be found rocking out at heavy metal gigs and festivals all over the UK and Europe.