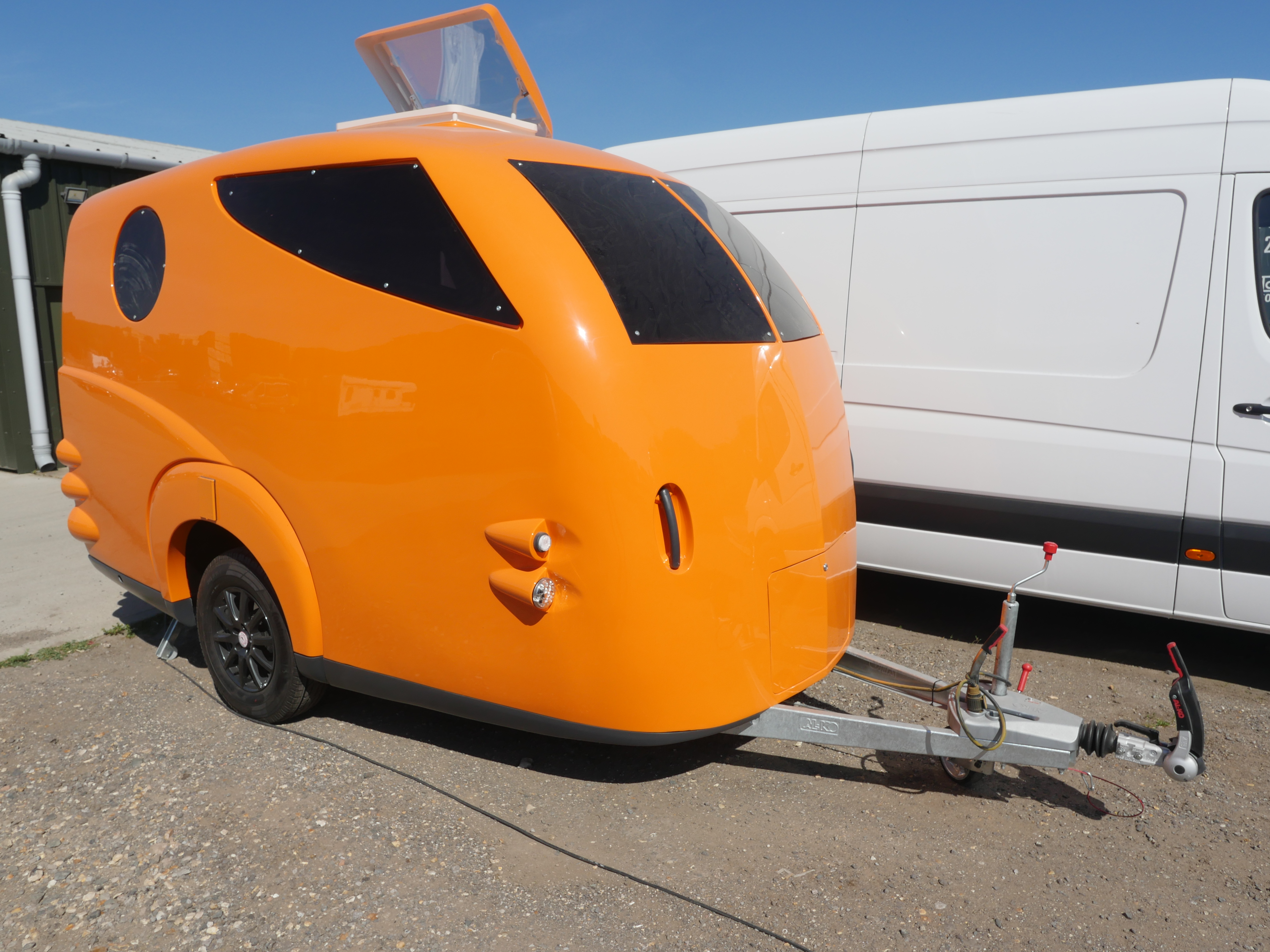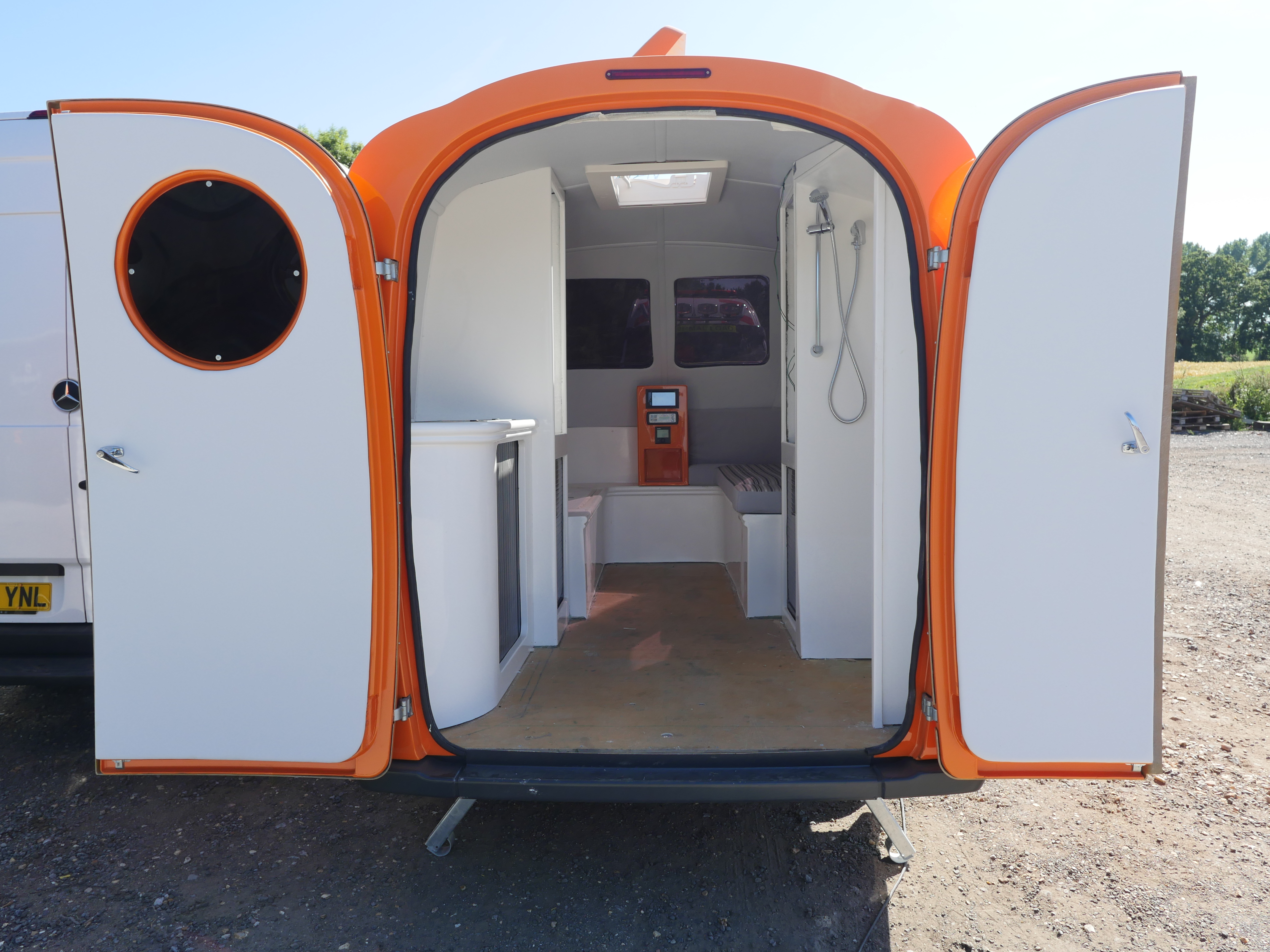 At Trimspeed we've been approached by many companies seeking advice and help with their projects. But this one really stands out!
Trip Buddy based near us in West Sussex are setting up to produce a smaller single axle version of their already very popular twin axle version. The Tripbuddy Anywhere (twin axle) is an introduction to a totally new concept in caravan design, made from composite materials but with the capability of a payload of 650 kilos, you can put your Harley in the back without any problems, but with all the luxury you would expect from a yacht.
The Tripbuddy Anyone (single axle) is the new addition. A lightweight single axle tourer with an MRI of just 650 kilos and a payload from 100 kilos to 450 kilos, according to your specifications, this can even be towed behind a hybrid car like the Generation 4 Toyota Prius!
Trimspeed have been called in to help develop the interior trimming. One key design brief has been to allow the curved exterior of the Trip buddy to translate into the interior, therefore the right flexible materials were required. Check out the photos!